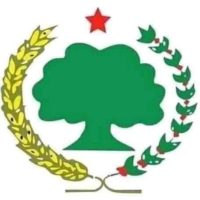 OLF Statement- April 29, 2022
Since the government of Prosperity Party (PP) led by Dr Abiy Ahmed came to power, the Oromo people and Oromia citizens are under unbearable constant attack in many ways. Currently, the PP regime is using different means to make the Oromo people submit to the ruling group and their revival of old colonial project. The current campaign against the Oromo people is multi- dimensional and widespread than ever aiming to damage the lives and livelihoods of every individual Oromo as well as weaken Oromo institutions and destruct the nation as a whole. The PP regime is implementing systematic strategy designed at the beginning of Dr Abiy Ahmed's leadership tenure aimed to destroy Oromo identity, dismantle Oromo institutions, and weaken the Oromo nation. The whole range of multi- dimensional campaigns of the PP tyranny is to force the Oromo people and other nations and nationalities to submit to the chauvinist ruling class empire system guided by the principle of Menelik II revival project. The campaign involves creating systematic poverty by confiscating their lands based on their ethnicity and political view, favoring the expansionist group to take Oromo land, ethnically motivated killing and displacement, bribe and corruption by the PP armed forces, and security personnel.
In this respect the Oromo people are exposed to ethnically motivated mass massacre, poverty and facing day to day harassments, displacements and various sorts of conflicts. By instigating conflicts among peoples, the PP regime is creating instability with neighboring nations and nationalities that damages the peaceful co-existence of peoples. The PP regime is not only intentionally making Oromia a war zone but also immensely hindering individual's basic rights including belief, identity, educations and social bonds. The recent attack of Muslim from oppressed peoples in Northern Ethiopia by the government sponsored terrorist groups because of their religion is one concrete evidence of religious impartiality. These clearly undermine religions rights of certain groups of people who do not belong to the ruling system. Also, several evidence can be mentioned regarding the impartiality of education system, development program and peace and security issues. Harassing Oromo and trying to weaken the political and social institutions in Oromo and other oppressed peoples is another evidence of undermining democracy and enforcing oppressed people to submit to the dictatorial empire system.
Currently, the Oromo people and Oromia citizens cannot carry out their day to day works to earn their daily livings due to harassment and lack of peace and stability in the region. The current nonstop military campaign against the Oromo people is widespread and more brutal than ever. On April 21, 2022, we have issued a statement on Invasion of Wallo Oromo Civilians by the Government of PP and the Amhara Regional State that caused huge destruction to the Wallo Oromos. Again, it is with sadness that we inform the public other shocking atrocities perpetrated by the PP regime on Oromo Civilians in various parts of Oromia including Central Oromia, West Arsi, East Wallagga and Gujii Zones. The details are as follows:
1. On 28 April 2022, in Central Oromia, Ada'aa Bargaa District the regime's armed forces have killed 15 Oromo civilians including 70-year-old man. The armed forces are looting properties including cash, jewelry, furniture and burning individual houses. As we speak the families, children and elderly are escaping to the jungle to save their lives. Lists of victims will be available for those interested.
2. On 28 April 2022, the PP security forces have mass arrested over 31 Oromo civilians across various districts in West Arsi including Digaluu, Xijjo, Xiyyo, Hexxosa, Ittayya, Munessa, Leemmuu Hilbillo, Boqqojji, Roobee, and Ziway Dugda. Curreently these civilian victims are detained at various detention camps and being tortured by the regime's armed forces. Not only torturing but also the regime's armed forces are commanding the detainees to pay 20, 000-30,000 ETB per head to be realized while the release itself is not guaranteed. They have also been threatened to be banned from tilling their farms and if necessary, they would take away their land unless they bring and handover the members of the OLA in the region to the regimes armed forces.
3. On April 26, 2022, in Horro Guduru Zone (Finca'aa) three civilians have been killed and three disappeared and in the same zone (Kiramu) one student of the Qabridahar University has been killed by the Government forces. Previously on 16 April 2022, in Horro Guduru Zone (Kiramuu), 36 Oromo civilians have been killed by the Government armed forces.
4. This week in Northeast Finfinnee and Salaale Zone (Abootee, Harro, Kuyyuu, Meettaa, and Gindabarat), over 30 civilians have been killed including by Air attack.
5. From 23-27 April 2022, in West Shawaa (Ambo and surrounding areas) 19 civilians have been killed.
6. On 28 April 2022 in Gujii Zone (Bule Hora District) 11 civilians have been killed en mass.
7. Although we mentioned these few atrocities similar harassment and killings of Oromo civilians are widespread across Oromia.
The OLF strongly denounces this multi-dimensional war on Oromo civilians and citizens of Oromia, and we demand the immediate release of the detained civilians in West Arsi and central Oromia and return of their confiscated properties and compensate for the houses burned and properties destroyed.
We would like to remind the PP regime that it is impossible to make the Oromo people submit to the empire ruling system by war and conflict. Rather than continue committing crime over crime against Oromo people and Oromia citizens we would urge the ruling group to seek for peaceful solution to the perennial political crises in Ethiopia. The ruling group must know that intensifying conflicts and bloodshed over innocent civilians will not bring peace and stability but rather intensify division and disintegration. Also, the PP regime obsession of one- party -one religion- one country ruling system would not be successful by nonstop military campaign and deploying terrorist groups to Oromia and undermining the rights of oppressed nations and nationalities in Ethiopia.
The ruling regime is accountable for the current killings and destruction in Oromia and the future consequences it will have on Ethiopia. The OLF would again like to emphasize that rather than expanding instability and conflicts in Oromia, which would have far reaching consequences on peace, security, and co-existence of the Ethiopian peoples, we urge the withdrawal of the armed forces from Oromia, put down the guns and genuinely work to solve the crises in a peaceful political negotiation process.
Finally, we would like to reiterate to the Oromo people that this time is the matter of life and death for you; and you must defend yourself and your identity in unison. You should work to collaborate with other nations and peoples to fight for your freedom and democracy. Also, we call up on the wider Oromo community and Oromia citizens inside and outside the country stand with your brothers and sisters in Oromia. The Oromo people and Oromia citizens inside the country to stand in solidarity with Oromos in West Arsi, Ada'aa Barga, Gindabarat, Horro Guduru in whatever means you can including material support and getting their voices heard to the international community. We also call the oppressed nations and nationalities collaborate with the Oromo people and citizens of Oromia.
We also, appeal to the international community and international human rights organizations to urge the PP regime to stop committing crime over crime on citizens and gross human rights violations to stay in power. We also ask the international community including Governments, the UN, AU, EU, and other concerned humanitarian and human rights organizations to put pressure on the Ethiopian regime to refrain from committing crime against humanity and urge them to seek peaceful solution to Ethiopian political crises.
Victory to the Masses!
Oromo Liberation Front
April 29. 2022.
Finfinne