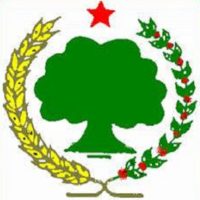 The Election Board of Ethiopia Has Visited the Resident of OLF Chairman Where He Had Been Under House Arrest for Over a Year and Facilitated his Release.
OLF Press Release – 16 March 2022
It is to be recalled that the Oromo Liberation Front (OLF) Chairman Mr. Dawud Ibsa had been under house arrest since March 03, 2021.
We would like to inform the Oromo people, Oromia citizens, general Ethiopian public, and the international community that on February 28, 2022, the Election Board of Ethiopia has sent Officers to the residence of Mr. Dawud Ibsa to assess his situation in house arrest and his condition.
Based on this visit, the Election Board of Ethiopia wrote a letter to concerned Authorities. The Election Board highlighted human rights violations and illegal detention of the OLF Chairman Mr. Dawud Ibsa. The Board requested the immediate release of the OLF Chairman which has opened for the Chairman to visit the Election Board on March 10, 2022 and discuss important issues that were necessary for the Chairman to freely move as a citizen and discharge his duty as a political party Chairman.
The Election Board is very well aware of these issues as it was repeatedly appealed to the Board and has full knowledge of it. The Board has noted and promised to work on it seriously. The OLF appreciates this new initiative to the Board and is hopefully and eagerly waiting to move forward.
We would also like to thank the Election Board of Ethiopia for their initiative and hope that they would continue to work towards releasing all Oromo political prisoners and facilitate the peaceful operation of the OLF towards freedom and inclusive democracy in Ethiopia.
Finally, the OLF would like to thank all members inside and outside, individuals, institutions, campaigners, and activists who had been tirelessly fighting for the release of The OLF Chairman and other OLF and all other political prisoners.
We would inform you the developments in this regard in due course. We thank you all again!
Victory to the Masses!
Oromo Liberation Front
March 16, 2022 Finfinne